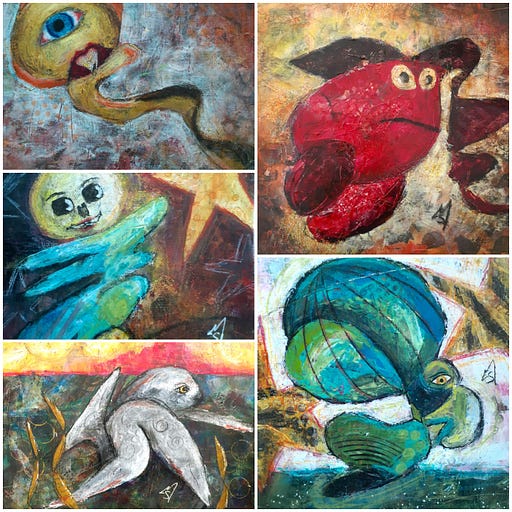 May 21 • 10M
Too weird? You get to decide!
Join me in the studio!
I make art and sometimes write about it and the creative process - these are my studio updates... Monette Satterfield Artist, Author, and Modern Day Muse - not as fickle as the ancient Muses, but still dangerous...
Join me in the studio for thoughts on organizing ideas and dealing with creative doubt.
"Come Give us a Kiss" Listen for the story: